This blog is a personal & vulnerable one.
It is about transition and leveling up.
Let's start with the Amplify story part…
In May 2018, Jesse and I (Jamie) incorporated and set a timeline to launch Amplify in Oct 2018.
Shortly after, I ran into a friend and I told him, "I am finally doing it."
He says, "That's crazy because I just got approved to get help with accounting."
And like that, I started with Amplify's first client. As planned, we still did our official launch in the fall, but the soft start moved up for the opportunity presented. By June 2018, I ended up leaving my stable Big Four job and I was working at Bearhill and Amplify.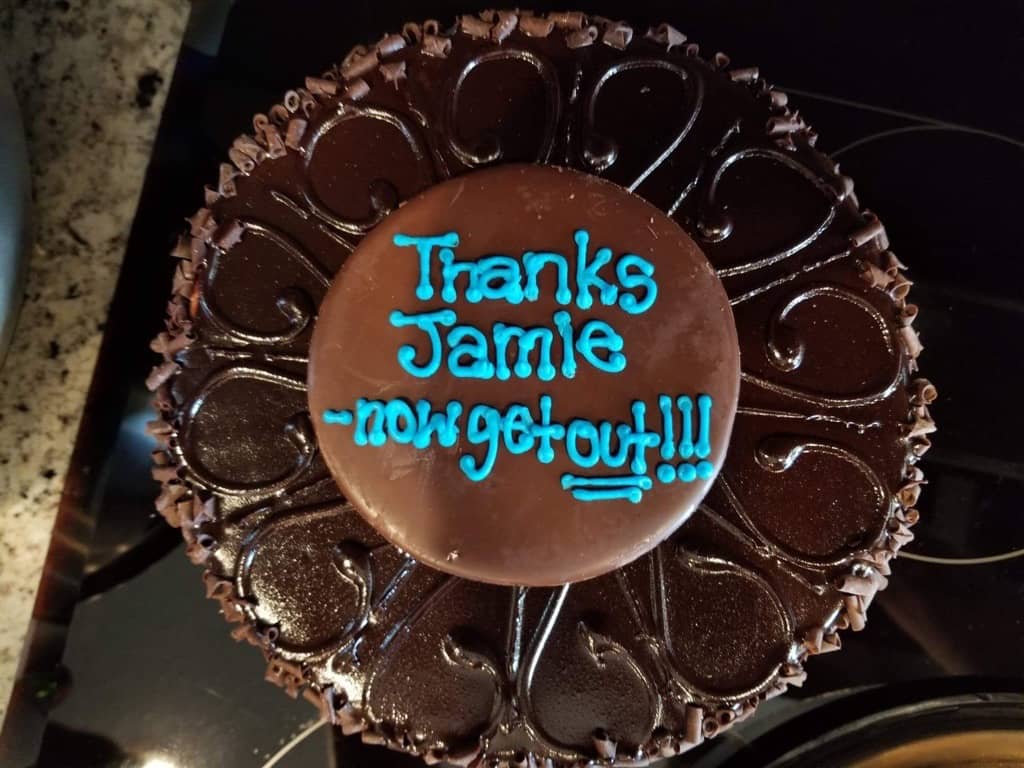 ​
Quickly the role at Bearhill became Fractional CFO and we hired a permanent full-time Controller, Stuart. We set a succession plan and signed a three-year contract with me as CFO which was our first Finance Leader contract under Amplify.
The goal was that the Controller would be ready for CFO position at the end of the three year contract. And we hoped that Amplify would have grown enough to need me full-time after the three-year contract.
I'm thrilled to celebrate with you!
November 30th marked my last day as a CFO!
My three key wins to share from this story and where we find ourselves today.
It's incredible to see a successor take your role. I've had this opportunity many times but to have it happen as a demonstration of Amplify's business model working is extra special. Clients hire us and stay onboard for their annual contract and beyond. We love to see them "graduate" within three to five years. Some have done this quicker than that! We already have examples of it. It's exciting to see the client's start to understand and value financial strategy. And we love to see them grow to the point of needing permanent Finance Leaders. (Our Recruiting Services especially love it!)
Amplify's growth so humbles me. I can confirm that it's time to work on the business and not as much in it! It will be an excellent opportunity to get back into the market as we move to a healthy, safe, sorta-post-COVID world. My roles at Amplify are busy. Someday I'll be the Chief Experience Officer only. Today I wear many hats. I lead a service line (Finance Leader). I help build out AmplifyTech. And while I have great help, I'm still busy in Marketing & HR.
It's time to Level-Up! More on that and the personal transformation of moving to an executive and out of client service and accounting in a second! I've held a job in accounting since my first co-op work term in 2000. And I've done nearly 18 years of client service work. Keeping jobs and titles that don't involve doing accounting or client services is a significant change!
Level-Up!
To help with the transition, I decided I needed three level-up goals.
Meditation – I'll discuss this one in detail! Hold tight!
Morning cardio. I invested in an exercise machine, and I'm dedicated daily. While a walk outside with the dog is more my style, I decided to add additional commitment that could be more routine. Walking in our crazy climate, isn't that. And the cardio was not enough. I can't say I enjoy it, but I'm sticking to it. I don't let myself read my phone until I'm in motion. I exercise while I work, and then I put more grit into it. I'm doing at least 20 minutes per morning and often more a day.
Semi-Dry 2022 start. With the retirement from the brewery and distillery industry (where I was a CFO), there is an opportunity to save some calories! For most of the first quarter of 2022, I'm breaking from partaking. It should be a fun opportunity and some early nights! It's not a zero-sum goal. It isn't a diet either. It's a chance to practice partial elimination, reduction and discipline.
Meditation
This summer, I was contemplating the big transition. Rather than fuss over how much I'll miss my Bearhill team or how I'm sad to lose the opportunity to impact and lead their financial strategy, I decided to turn it into a new journey.
I set a Level-Up plan to prepare and kick it off.
I was sitting and watching one of the boys play ball and I put on a podcast.
​https://open.spotify.com/episode/6JTVZ2fndoSdmaFg71gWtA?si=EbI1n2j7RJ67qSb4HJyAdQ​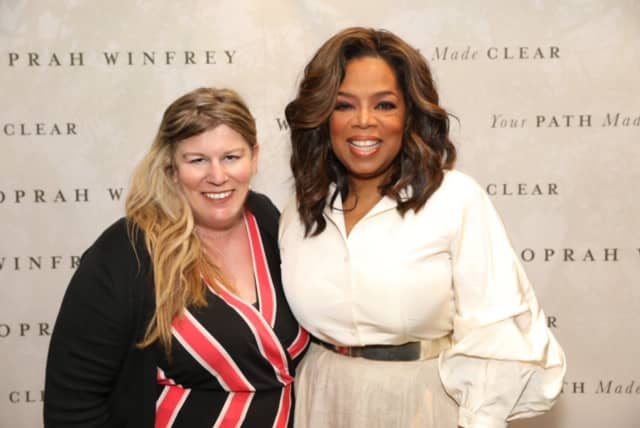 And for the 100th time, I listened to Oprah (who I love) talk about mindfulness and meditation.
And this time, I stopped and thought, "Everyone successful does this! Jerry Seinfeld, Ray Dalio, Sam Harris. Oprah, EVERYONE!"
I have a busy brain. I'm not drawn to calm. I love and live for intensity. The idea of focusing on meditation didn't appeal to me. My background with it was skepticism.
The following Tuesday, a senior leader at my client says to me. "Hey, you know how you said you admire Oprah? Did you know the meditation she does is TM?"
He went on to point out that TM was effortless. Even kids could do it. And it was designed to be easy. He noted some of the benefits that their website points out:
No concentrating or focusing
No control of the mind
No mindfulness (monitoring of thoughts)
No trying to "empty the mind."
I immediately knew that my goal was to set a Level-Up plan; my thoughts at baseball and this conversion couldn't be a coincidence.
I asked for the info and told him I was going to sign up. He gave it to me and I signed up and started right away.
I completed the course, and I've met my goals since then. It has been inspiring and impactful!
I thought the evidence-based health benefits of TM could be precisely what my Level-Up plan needed. As Amplify grows, a tool to help manage stress can't hurt. Heart health is essential to me as I was born with a congenital heart defect and had open-heart surgery at 25. Clarity of mind was the most attractive opportunity for me.
As I moved from the confidence of being an accountant and a client service provider, of which I have a proven resume and many years of experience, to purely focusing on being a business owner, I was feeling the pressure!
Now I'm taking home a paycheque for my creativity and leadership. And only that! In the past, what I took out of Amplify for my family was less than we earned from my client. So I knew I provided the value for each dollar. No one has paid me to be a business leader and not an accountant. Or a CxO. Or for marketing or HR! Frightening!
Clarity of mind and the chance to be more productive, creative, and focused with improved memory seemed good foundations for my new journey.
Story of Transition
We are now in the "Great Resignation" (or the "Post-COVID Churn" as we've called it). I share my story because it is a story of transition. It's funny because I planned mine back in 2018. It was delayed from August until January due to COVID. Here we are today, we know many business leaders in our network share my experience and are planning their big change.
I hope yours goes as well as mine is on track to. I certainly don't think that cardio, meditation and starting 2022 dry is for everyone. But maybe setting a three-goal Level-Up plan could help you make sense of the change you face or want?
Wish me luck!
And I wish you the same!
All the love and luck to my successor too. He's ready and will be amazing, of course!
Happy 2022!!
Celebrating a Great CFO Experience: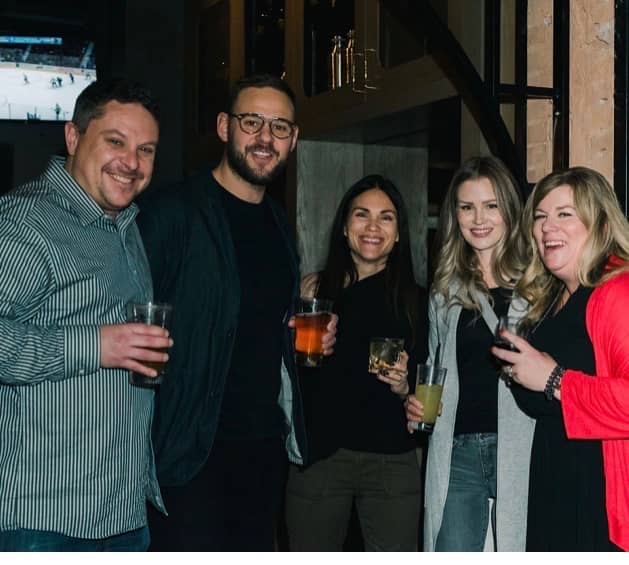 ​